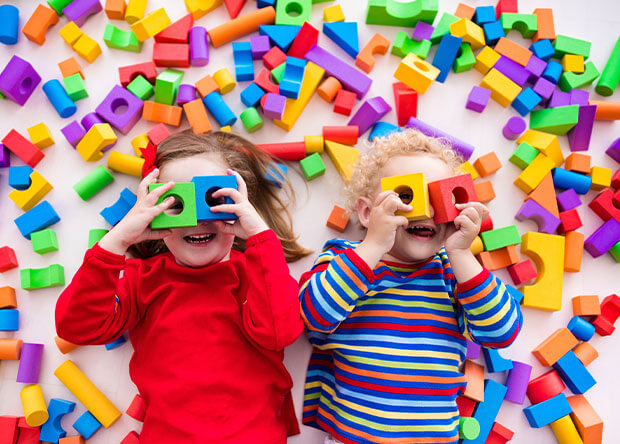 Safe Toys and Gifts Awareness Month
Observe these gift shopping guidelines to give your children a happy—and safe—holiday
The holiday season is back, and that means it's time to buy gifts for your family and friends. If you have young children, then there's a good chance that their holiday wish lists are full of toys. But before you buy them, check out these gift shopping guidelines to help you select the toys that won't accidentally cause them harm.
#1 – Inspect All Toys Before Purchase
Think of toys like groceries at the supermarket. You always want to check their quality before tossing them in your cart. Make sure to read the packaging of all toys you consider buying, keeping an eye out for any instructions or warning labels. Also, remember to examine the toys themselves. See guidelines #2, #3, and #4 for specific instructions.
#2 – Avoid Toys that Pose Safety Hazards
Unfortunately for parents, some of the most enticing toys to children are often the most dangerous. Resist the urge to purchase toys that can put your child and their vision at risk. The types of toys that are most threatening to your child's health are toys that:
Can shoot
Can fly
Can heat up
Include small parts, ropes, or cords
Contain lead, PVC, or other toxins
Have sharp points or edges
Have removable magnets or batteries
Are made of fragile material that can shatter
#3 – Only Buy Toys Labeled "ASTM"
Toys with the label "ASTM" have met the standards set by the American Society for Testing and Materials. The ASTM is responsible for ensuring the safety of products made from rubber, plastics, and raw materials. Thanks to their hard work, we can have confidence in what we buy and use. If a toy has their seal of approval, then you can rest assured that it's safe for your child.
#4 – Make Sure the Toys Are Age-Appropriate
Since a child can be anywhere from 0-18 years old, many toys are only intended for children within a certain age range. Toys that require digital screens, for example, may not be a good choice for toddlers whose eyes are still developing. Follow all age recommendations listed on the packaging to ensure the best for your child at all stages of development.
#5 – Include Protective Gear When Necessary
Not all presents are for entertainment. Gifts like bicycles and sports equipment are great for helping children stay active, but they should always be paired with the appropriate protective gear. Be sure to include goggles, helmets, protective pads, and other safety equipment to keep your child safe while they learn the value of exercise.
Observing these gift shopping guidelines will help you make your child(ren)'s holiday both happy and safe.
To keep their eyes as healthy as possible, be sure to take them to an eye doctor once per year. At Sterling Vision, our experienced optometrists and ophthalmologists are capable of fulfilling all of their (and your) eye care needs. To schedule an appointment with us, call 541-262-0597 or schedule online.