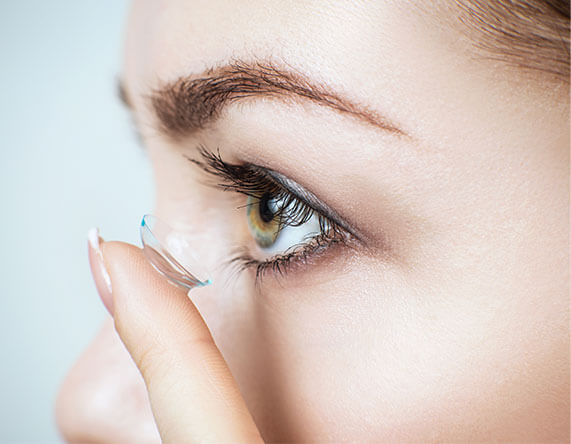 Contact Lenses: See a Doctor First
Contact lenses are incredibly popular. Learn why you should still schedule an appointment before wearing them.
At Sterling Vision, we prescribe and fit many patients with contact lenses each and every day. This is because contact lenses continue to be an excellent, healthy method to achieve clear vision for those needing vision correction. Unlike glasses, contact lenses are classified by the US Food and Drug Administration as medical devices that require a prescription written by a licensed practitioner. Even though contact lenses have been used throughout the world successfully since the 1950's, they are not totally risk free. A Doctor of Optometry helps patients better understand how to get the full benefits of contact lens wear and reduce the chances of developing problems.
Improper contact lens wear can lead to things like eye infections and other problems that can cause long lasting damage to the eyes, especially for those that have not been instructed in the proper use and care of contact lenses. During your eye examination, your doctor will assess your vision as to whether or not it requires correction, astigmatism (curvature of the eye), myopia (near-sightedness) and hyperopia (farsightedness). If you choose contact lenses to correct one or more of these issues, your doctor will provide you with the lenses, lens care kits, and instructions for insertion and removal. The initial visit may take up to an hour or more, and follow-up visits will also be scheduled to monitor your experience with your lenses, and to answer any questions or concerns you may have.
Contact lens prescriptions generally expire after one year because of changes to the eye itself, and other health matters which can affect healthy use of contact wear. Your doctor will choose from the many available types of contacts and materials available today, as every person has different circumstances and needs. Keep in mind that not all choices are safe for you—choosing the proper lens for a person involves more than just the power needed for correction.
If you're interested in contact lenses, make an appointment to see one of the doctors at Sterling Vision, and we can help you decide which kind of lenses are right for you.