Clinical Trials at Sterling Vision
We are currently enrolling patients with the following diagnoses:
Wet age-related macular degeneration
Geographic atrophy from age-related macular degeneration
Diabetic macular edema
Diabetic retinopathy
How Do They Work?
In general, clinical trials go through multiple "phases" across several years before a treatment can be used in the general public.
Clinical studies are possible because of the volunteers who participate in them. Being a volunteer in a clinical trial typically requires an investment of time as additional testing and examinations are performed according to a predetermined protocol and timeline.
If you would like to learn more about clinical trials and how you can be a part of them, please visit the Clinicaltrials.gov frequently asked questions page.
We Are Involved in a Multitude of Studies
Our available studies involve the follow-up and treatment of:
Wet or dry age-related macular degeneration
Geographic atrophy
Diabetic eye conditions
Uveitis
Retinal vessel occlusion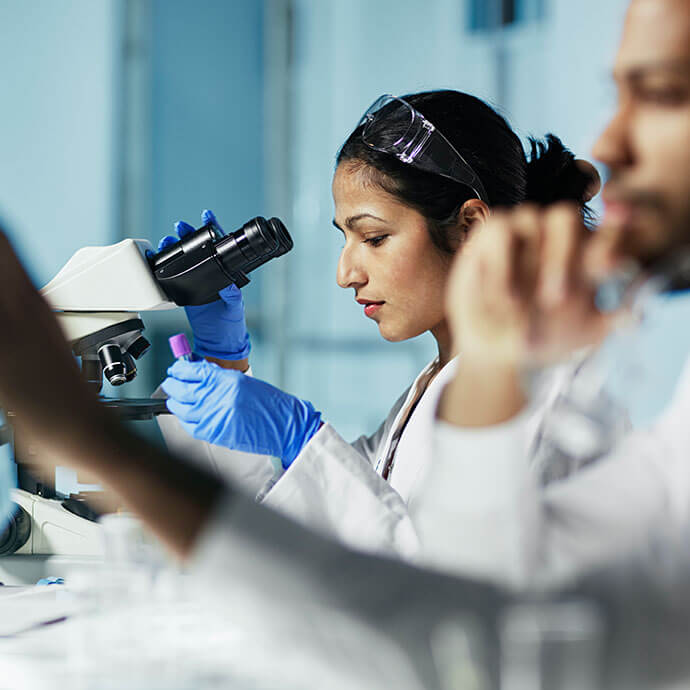 Many of our trials are multi-center studies with study clinics all over the country. Our studies are supported by the National Eye Institute, the National Institutes of Health, and commercial or foundation organizations.
Want to Learn More?
If you have questions about our clinical trials program, please fill out the form below and a member of the research staff will reach out to you.
"*" indicates required fields